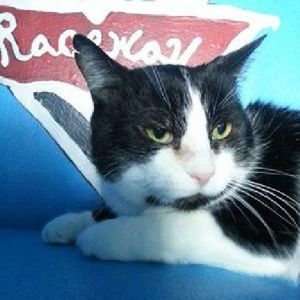 This gentleman in a tuxedo is Casey. He's about 7 years old, and a real lovebug. But just by the look in his eyes you can tell he is so lost and confused. He needs a new loving home, preferably with his siblings. He was rescued with his friends Coco and Mona Lisa years ago and have lived safe and loved until now. Now they no longer have a home. Their owner is sick and will not be coming home to love them anymore. They are scared and confused and need to find loving homes to take them in so they once again will feel safe. For this to happen twice in their life is heartbreaking. If you, or anyone you know, is willing to open up their hearts and homes to any or all of these sweethearts, please contact Special Ones. Hurry up to have him in your life - reduced adoption fee till July 15 - $100 for a fuzzy piece of bliss
Adult, Male, Small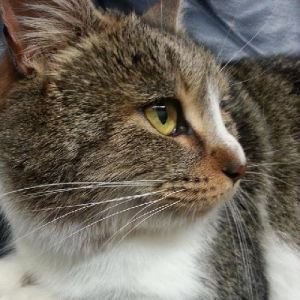 Miss Nala is a sweet and quiet, just over 1 year old cat. Until recently she was living outside under a deck. Now she is safe and warm inside. Nala would love to have a forever warm loving home of her own. This sweet girl that follows family members around the house. Always like to know what's happening! Great cuddler in bed at night. Hurry up to have her in your life - reduced adoption fee till July 15 - $100 for a fuzzy piece of bliss
Young, Female, Medium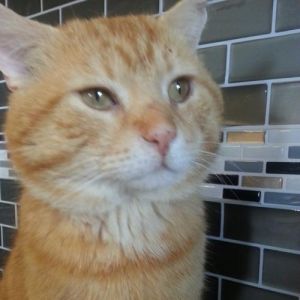 Rufusis an absolute sweetheart of a cat - orange tabby, only 1.5 years old - biggest suck ever:) Saved from the streets, he is just a bit shy, but quickly appreciated all benefits of the indoor safety and comfort, gets along perfectly with other cats, has been introduced to dogs. Hurry up to have him in your life - reduced adoption fee till July 15 - $100 for a fuzzy piece of bliss
Young, Male, Medium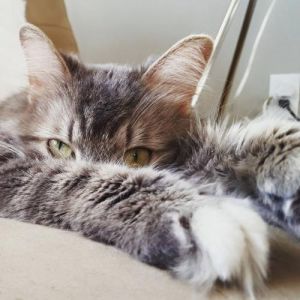 Meet Alia, or Ali, as her foster calls her - was 'owner surrendered' to be euthanized at the age of 6! She is a tiny girl with a huge loving heart, pampered int he foster home and forgetting all the nightmares from the recent past, when she was extremely confused and got very sick from all the stress. Now she is gaining weight every day, eating well, sleeping sound and playing hard - and discovering all the wonders of being loved and spoiled as she truly deserves. her foster describes he routine as : 'After an exhausting day of basking in the sun, eating, napping & hugging shoes, Princess Alia has stretched out on her newly claimed chaise with her fluffy blanket ' Come meet Ali and she will share all the sunshine and warmth with you ! Hurry up to have her in your life - reduced adoption fee till July 15 - $100 for a fuzzy piece of bliss
Adult, Female, Small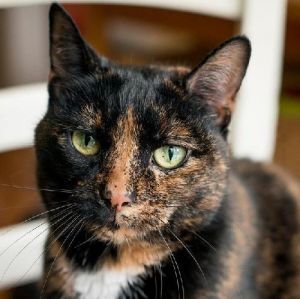 Bonnie was saved from a death row of the Hamilton Animal Control! This approx. 6 year old lady is so very gentle and sweet, she would make a wonderful new addition to any home! She is good with other respectful cats and dogs, but would do best in a home where she is the centre of attention. Bonnie, the Tortoiseshell is very athletic and a huge suck for snuggles exposing her belly as often as she can in hopes of some affection.Hurry up to have her in your life - reduced adoption fee till July 15 - $100 for a fuzzy piece of bliss.
Adult, Female, Medium
Special Ones Cat Rescue – Adoption Application/Contract
Special Ones Cat Rescue – Adoption Application/Contract
The ultimate purpose of this application is to find the best possible home for our felines. In this spirit, the questionnaire is designed to help determine if the proposed adoption is in the best interests of both the feline and your family. Our rescue cat/kitten will be completely dependent on you for his/her health, happiness and love. The Adoption Contract is our written agreement of the terms and conditions under which the cat/kitten is given into your care. We reserve the right to refuse any adoption that is not in the best interest of any of our felines.